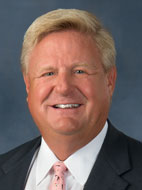 Harry Stadelmayer
Harry has been playing golf at Heathrow since 1990 and officially became a member in 2010. Harry was born and raised in Southern Michigan and moved to Orlando in 1983 as General Manager of the Bally Health Clubs. In 1986 he pursued a career in financial planning and is currently a Certified Financial Planner for Certified Financial Group in Altamonte Springs. Harry was very involved in the Arnold Palmer Invitational Executive Board for 15 years as well as General Chairman of the API for 3 years and was Arnold Palmer's last chairman. Harry and his team will be responsible for planning and execution of MGA Events at both Legacy and Heathrow.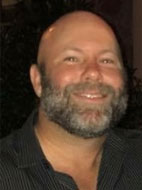 Adam Thornton
Adam Thornton is President of Match-Up Promotions, one of Florida's largest branded merchandise distributors. Adam studied political science and marketing at Florida Southern College, graduating in 2000. Prior to working at Match-Up, he interned and worked for Senator John McCain and Jensen Audio. Since 2006, he has helped lead Match-Up to 14 consecutive years of positive growth while capturing industry recognition as a "PPAI Rising Star" and helping Match-Up become a multiple recipient of the PPAI "Best Places to Work" and ASI Gold Medal, PPAI Fastest Growing Distributor, Orlando Business Journal's Fast 50, and the Orlando Business Journal's "Best Small Business". Passionate about delivering client partners an exceptional purchasing experience, he focuses on continuing to promote change and disruption to further accelerate the client experience. In his spare time, you can generally find him on or near a golf course, fishing, watching "Saved by the Bell" reruns, and cheering on his beloved Dallas Cowboys.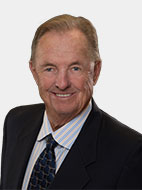 Andy Thompson
Andy has been a member of Heathrow since 1987 and a resident of the Heathrow community since 2003. He served as President of the MGA during the late 80's. The Handicap Chairman's responsibilities will be to assure fair and balanced competition by enforcing compliance to the Handicap Policy. This will include the inspection of all MGA Member handicaps and establishing the eligibility for participation in MGA events based on handicap requirements.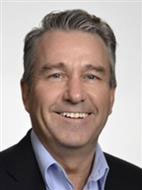 Kerry Collins
Treasurer and Finance Chairman
Kerry and his family: Laurie, Kaelin and Aiden, have been members of The Legacy Club since 1999. Kerry is originally from Connecticut and moved to the Lake Mary area in 1996 joining Scholastic Book Fairs. Kerry is now a Mortgage Consultant with the Florida Home Funding, helping his clients attain home ownership. Kerry works with the MGA Board and Concert Management to plan and set the direction for the MGA events, participation requirements, and the budget for the year. I you have any questions or feedback you can contact the pro-shop for Kerry's email or cell phone information.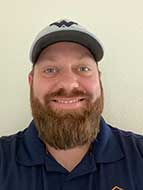 Donny Morehouse
Donny has been playing golf at Heathrow since he was 6 years old. Donny and his wife have been members of Heathrow Country Club since 2016. Donny is the President of Morehouse Marketing. His responsibilities will include keeping records of the MGA meetings and performing other duties as may be assigned by the officers. He will e-mail and post notices of meetings of the MGA to the members, and provide regular updates to the MGA Membership community. He will also be responsible for keeping the MGA website up to date with the latest information available.