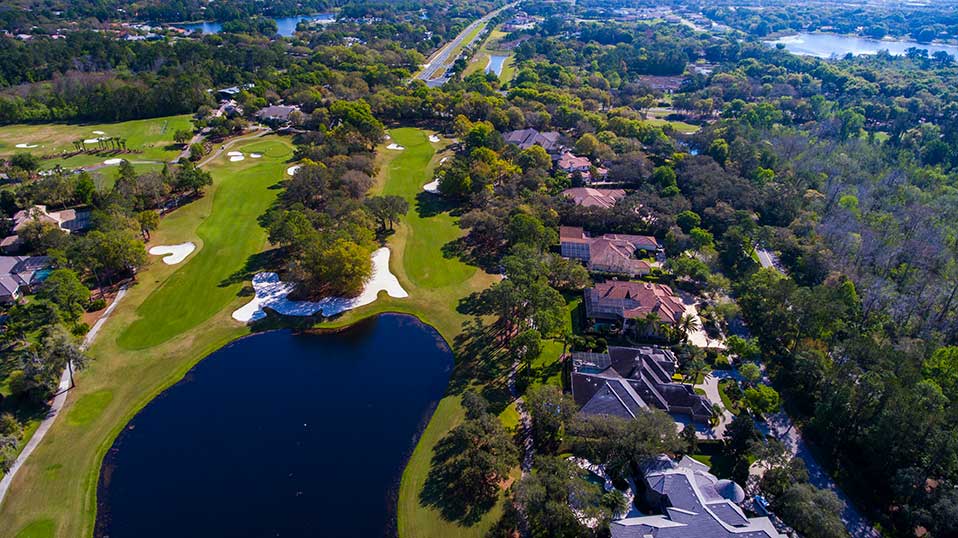 The decade's most decorated golf course architect himself, Tom Fazio, calls The Legacy Club at Alaqua Lakes among his very best efforts.
The Legacy Club at Alaqua Lakes is a private facility that delivers a world-class golf experience marked with excellent course conditions and high-end amenities. Developed with sensitivity to the environment, The Legacy Club has earned the proud distinction of being a certified Audubon International Signature Certified Sanctuary. This Tom Fazio masterpiece regularly hosts U.S. Open Qualifiers and is often the preferred course for local PGA TOUR players.
While demanding enough to test the most accomplished player with its tee options ranging from 5,055 to 7,160 yards, the Legacy Club's 18-hole golf course will motivate and reward players of all skill levels.
Fazio has carved around a dense forest of lush, mature trees with spectacular topography, dramatic slopes, rises and knolls that are all unique to Florida.